Evidence Based Practice in Sensory Integration
The SPIRAL Foundation strives to promote evidence based practice (EBP) by conducting quality research and supporting therapists to locate relevant research to inform their practice. This page displays some of the evidence that is available right now about sensory processing and integration theory, assessment, and intervention and how sensory processing presents in different populations. Researchers across the profession continue to advocate for and carryout research to further support understanding the experiences of individuals with sensory processing differences and interventions.
We hope this resource is helpful for professionals, individuals, and families who are connected to sensory integration and processing to further their clinical practice or to share with others in their lives to better understand sensory processing and integration.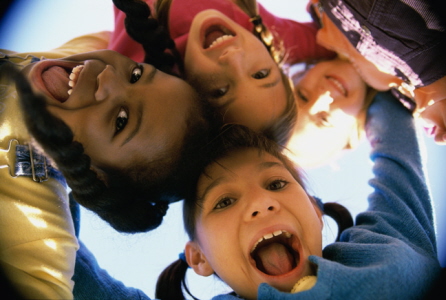 Evidence for Sensory Integration Intervention
Sensory Processing and Autism
Sensory Processing in Children With and Without Autism: A Comparative Study Using the Short Sensory Profile 
This study investigated the differences in sensory processing among children 3-6 years old with and without Autism. Results found that 95% of autistic children demonstrated some degree of sensory processing challenges, with greatest differences from the comparison group being with Under responsive/Seeks Sensation, Auditory Filtering, and Tactile Sensitivity.
Relationship Between Sensory Processing and Participation in Daily Occupations for Children With Autism Spectrum Disorder: A Systematic Review of Studies That Used Dunn's Sensory Processing Framework
This systematic review examined current literature about the relationship between sensory processing and its impacts on daily occupations in children. Results found that sensory profiles of autistic children both supported and hindered their participation in occupations. For example, children were more likely to participate in leisure activities that matched their sensory needs and demonstrate difficulties in the areas of education, sleep, and self-care.
The Sensory Environment and Participation of Preschool Children With Autism Spectrum Disorder
This qualitative article explored the sensory environment in schools and its effect on school participation for autistic students. The article looked at teachers' perspectives on the classroom environment and modifications implemented (e.g. classroom lighting, reduced visual distractions, increased use of visual schedules).
Executive Functioning: A Mediator Between Sensory Processing and Behaviour in Autism Spectrum Disorder 
This article looked at the relationship between executive functioning, sensory processing, and behavior in Autism. This study indicated a strong relationship between emotional regulation (an executive functioning domain) and sensory processing, highlighting its importance for understanding sensory modulation and sensory processing.
Sensory Processing and Adults