SPIRAL Foundation
The Sensory Processing Institute of Research and Learning – or SPIRAL – Foundation is a nonprofit organization founded in 2001 by Dr. Jane Koomar and Anne Trecker, and our for-profit sister organization OTA the Koomar Center, then known as Occupational Therapy Associates – Watertown, P.C. Our mission, is to conduct research and provide professional and community education about sensory integration and sensory processing.
The Spiral Foundation Sensory Processing Research Center and Laboratory promotes multi-disciplinary partnerships by forging relationships with nationally known researchers and leaders in the field of sensory processing and related disciplines. To ensure the ethical treatment of persons enrolled in studies all research is approved by the Spiral Foundation Institutional Review Board. Research findings are disseminated via the Spiral Foundation website, conference presentations, and peer-reviewed publications.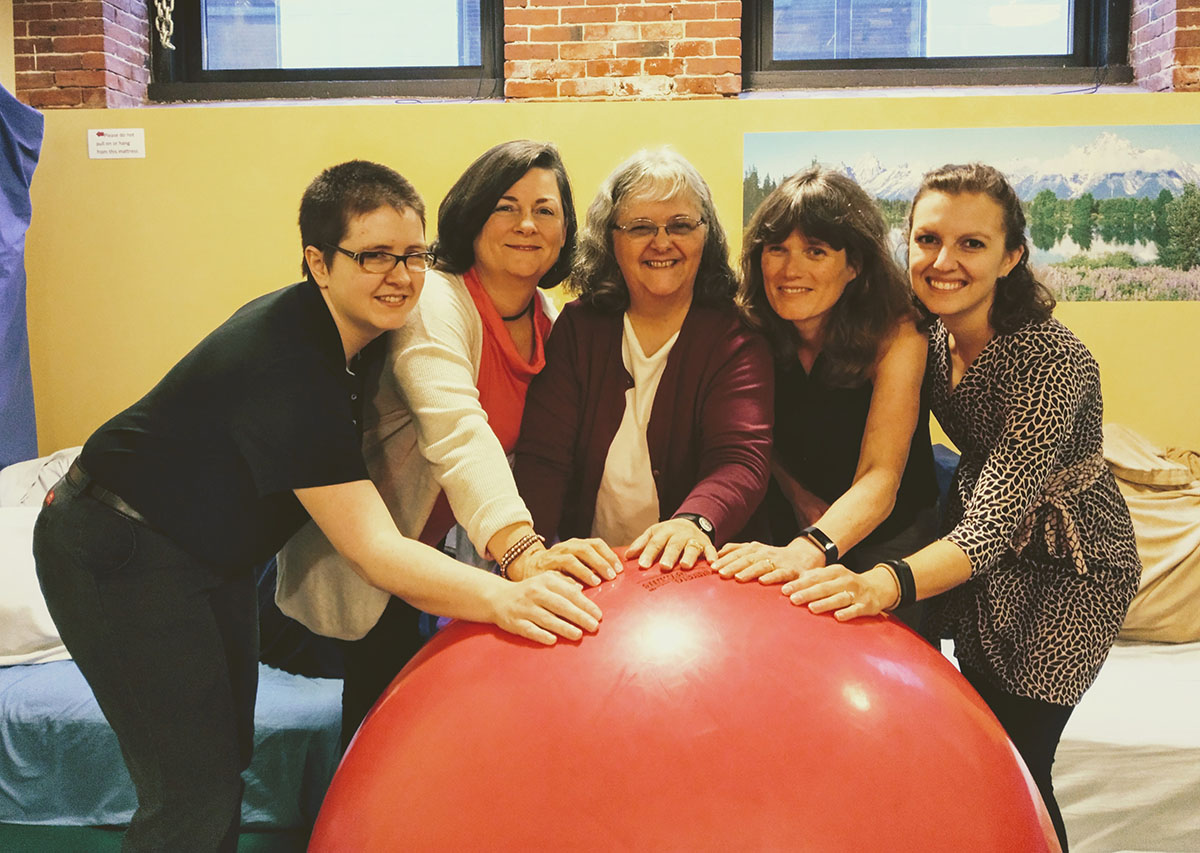 The Spiral Foundation Community and Professional Education program strives to make information about sensory processing and sensory integration intervention as accessible as possible by providing free resources for individuals who have, or suspect they have, sensory processing dysfunctions and their families, and by offering professional continuing education opportunities in a variety of formats at competitive prices. Through collaboration with leading experts in the field of sensory integration and related disciplines, the Spiral Foundation assures that the quality of this information is among the very best.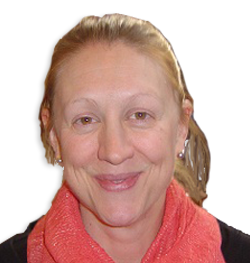 Sarah Sawyer, MA, OTR/L
President of the Board of the Spiral Foundation as well the Clinical Director at OTA The Koomar Center, and is responsible for overseeing all therapeutic activities. She has extensive clinical experience working with children and families. Sarah began her career in the United Kingdom working with children, adolescents and adults with Sensory Processing Dysfunction (SPD) across home, school and clinic-based settings. In 2003 Sarah was awarded the Elizabeth Casson Trust Scholarship from Oxford Brookes University, Oxford, UK, to attend Tufts University to complete her post-professional masters. Her thesis focused on therapists' clinical reasoning. Sarah has broad experience evaluating and treating individuals with SPD and has specialized training in Listening Therapies, Trauma and Visual Vestibular difficulties. She has a particular interest in working with individuals on the Autism Spectrum and has specialized training in DIR® Floortime Approach. As well as overseeing the day-to-day running of the clinic, Sarah regularly trains and presents to educational facilities and other professionals broadening understanding of Sensory Processing Dysfunction and Sensory Integration Therapy.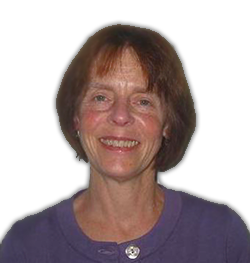 Anne Trecker, MS, OTR/L
Anne was the founding executive director of the Spiral Foundation, and now serves as a member of the board. Ms. Trecker is currently an occupational therapist and sensory integration specialist with the Boston Public Schools. In her position, she provides consultation to occupational therapists and teachers related to children with significant sensory integration issues.
In addition to consulting, she provides OT services to children at the Mission Hill Pilot School. Before working for the Boston Public Schools, she was the Clinical Director of Occupational Therapy Associates – Watertown, now known as OTA The Koomar Center. In that position she worked with children with a wide range of disabilities, with a special emphasis on children with autism.
She has lectured on sensory integration theory and intervention throughout the United States, and presents frequently for parent and teachers groups in the Boston area.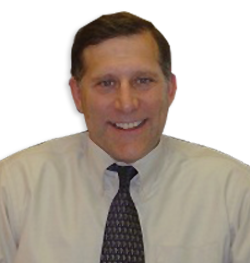 Robert J. Hebert, MBA
Robert is the treasurer of the Spiral Foundation and the co-owner and Chief Operating Officer at OTA The Koomar Center. He has extensive operational and management experience, having occupied senior positions in organizations in both the for-profit and non-profit sectors. Prior to joining OTA, Mr. Hebert was the Director of Project Operations for Advocates of Human Potential, a leading research and consulting firm. In that capacity he was responsible for the project management activities of all the company's contracts and grants, having developed a project management methodology proprietary to the company.
As the Executive Director of a non-profit, Mr. Hebert managed numerous multi-million dollar contracts that provided direct services to individuals, helping them overcome barriers to self-sufficiency. Mr. Hebert has also serves as the Chief Financial Officer for an education and training organization. The company owned and operated six proprietary schools, and executive training division, and the largest computer training camp for children in the world. Mr. Hebert earned his MBA from Bentley University and is active in the Watertown community.
In addition to his work at OTA, Mr. Hebert is a youth baseball and high school football coach.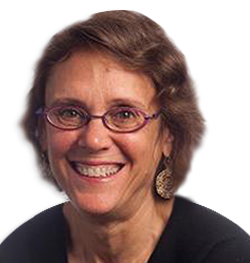 Ellen Cohn, ScD, OTR/L, FAOTA
Ellen is a clinical professor and director of the Master of Science in Occupational Therapy Program at Boston University. Dr. Cohn's current research, funded by the Deborah Munroe Noonan Memorial Research Fund, involves developing and testing a new intervention to promote friendship in adolescents with autism spectrum disorder (ASD).
She also has an interest in children and families' perspectives of personal, contextual and occupational characteristics that support or inhibit successful social participation in school, home, and in the community. She has published several papers on broadening the focus of occupational therapy intervention to include family perspectives in all aspects of service delivery. Related areas of interest focus on understanding outcomes of occupational therapy using sensory integration approaches.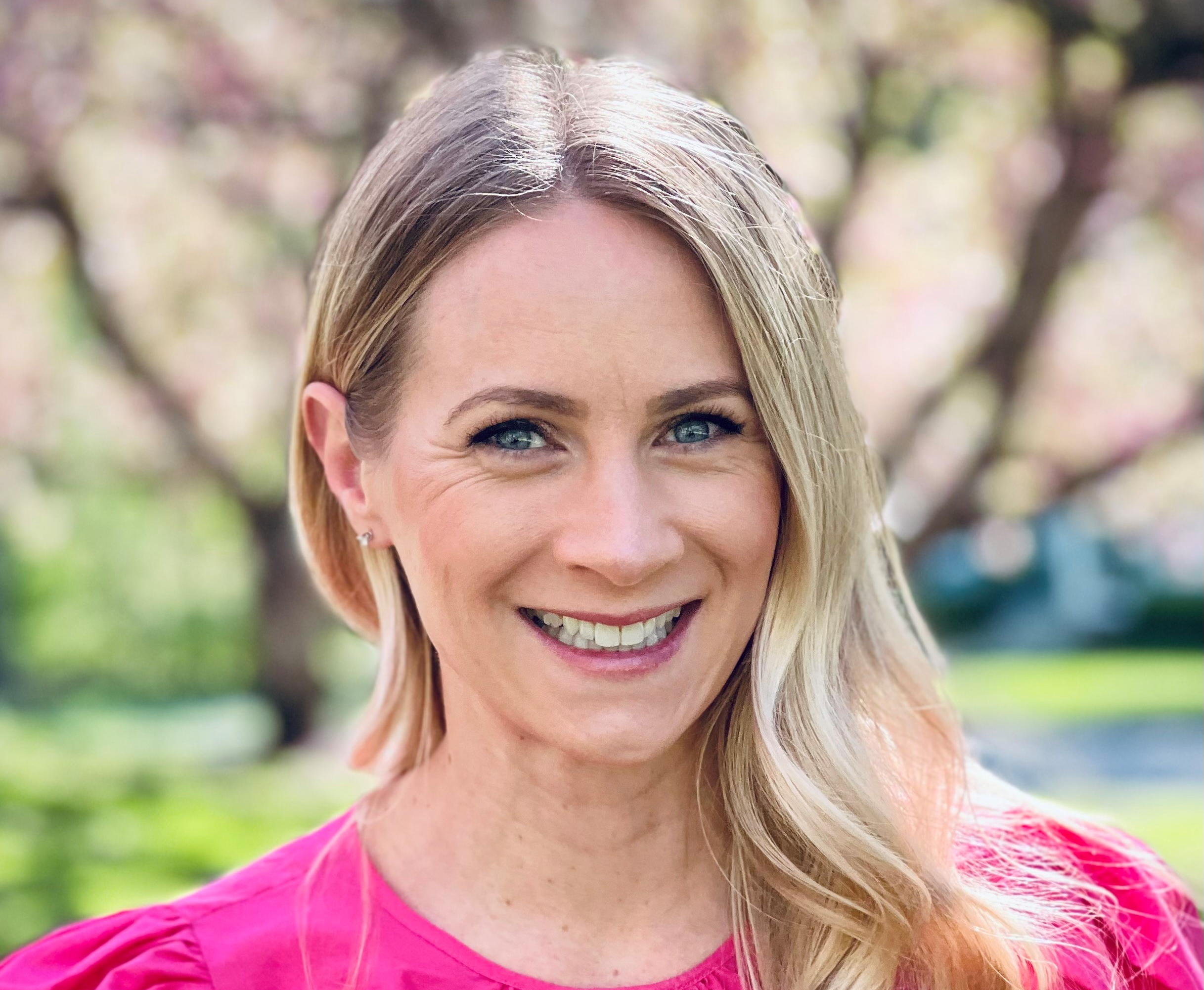 Robyn A. Carreras, MS, OTR/L
Robyn is a licensed and registered occupational therapist. She holds a master's in occupational therapy from Boston University, where she also completed her undergraduate degree in therapeutic studies. Robyn has worked with children in a variety of settings including public/private schools, residential care, inpatient/outpatient hospital, and sensory integration clinics. Robyn's extensive experience in sensory integration includes direct client and family-centered therapy, groups, intensive intervention, mentoring, consultations, parent coaching, research, and lectures for both parents and professionals. She has received advanced training in sensory integration (SIPT certification), listening therapy (Therapeutic Listening, iLs), feeding therapy (SOS), and infant massage (CIMI).
Robyn's clinical background is key to her role as education coordinator for the SPIRAL Foundation. She manages the planning and development of educational content, striving to deliver information to the SPD community that that is evidence-based, relevant, and impactful. She works in collaboration with the board of directors to oversee the education faculty and serves as the continuing education administrator for the AOTA approved provider program.
educationcoord@thespiralfoundation.org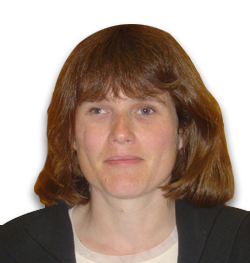 Alison Teasdale, BSc
Alison is the SPIRAL Foundation's Sensory Processing Research Center and Laboratory Administrative Coordinator and Senior Research Assistant. Originally from Yorkshire, England, she has a degree in applied statistics from Sheffield Hallam University. Before joining Spiral, Ms. Teasdale conducted research at Newcastle University.
Alison is an integral member of the SPIRAL research team, including providing administrative support for the SPIRAL Foundation's Institutional Review Board, which oversees the protection of human subjects for all research conducted through the SPIRAL Foundation.
She also provides administrative support for education activities and the Adult/Adolescent Sensory History.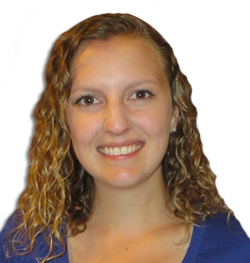 Olivia Easterbooks-Dick, MS, OTR/L
Olivia is the Spiral Foundation's Research Coordinator, as well as a practicing occupational therapist and equipment lab coordinator at OTA the Koomar Center. She earned her Master of Science degree in Occupational Therapy from Tufts University where she also earned her Bachelor of Arts degree in Child Development. She has clinical experience working with children and youth in outpatient settings, schools, and residential facilities.
She has completed the Program of Essential Competencies of Sensory Integration (PECSI) and is a certified Therapeutic Listening provider. Olivia is passionate about supporting the field of occupational therapy in becoming more evidence based and bringing awareness to sensory integration and processing.
oeasterbrooksdick@otathekoomarcenter.com
Diane L. Maxson, MHA, MS, OTR/L
Diane received her Bachelor of Science degree in Occupational Therapy from Virginia Commonwealth University, and her Master of Science degree in Occupational Therapy from Boston University, with a specialty in Clinical Pediatrics. She was a LEND Fellow at the Eunice Kennedy Shriver Center in Waltham, MA, and received her Master of Healthcare Administration degree from Suffolk University. Diane has worked with adults and children in a variety of settings, including rehabilitation hospitals, Early Intervention programs, Day Habilitation Centers, public school systems, and private schools. She continues to work clinically as well as administratively, specializing in evaluation and treatment for individuals with difficulties in the areas of sensory integration and sensory processing, feeding, sleep regulation, and anxiety.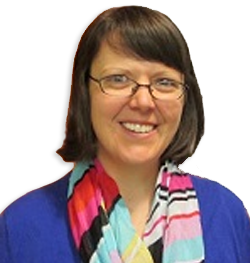 Lori Goodrich, OTR/L
Lori Goodrich is an occupational therapist who during her 15 plus years of practice has developed expertise in sensory integration, neurodevelopmental techniques, and feeding/mealtime therapy. Lori utilizes her knowledge in these core areas, alongside an ever-evolving understanding of other factors that influence the human experience, to provide a range of integrative and targeted services for clients of all ages and abilities. 
In addition to her clinical work, Lori is passionate about providing accessible and meaningful educational opportunities for clients, parents, and professionals to support the needs of the community and those in it.  As part of the SPIRAL team, Lori has been able to use this passion to share information through a variety of platforms including LiveTalks, webinars and courses. She is the co-developer of The FOCUS Program for Mealtime Success, an integrated approach to supporting individuals with eating, feeding and mealtime, and the Write On! Program, a developmental whole-body approach to handwriting. She has presented at many conferences including AOTA National Conference, MEDA Annual National Conference, and MAOT Annual Conference. 
In addition to her love for all things sensory and OT, Lori enjoys learning new art modalities and spending time in nature.
Melanie Allen Salort, OTR/L
Melanie is a licensed and certified occupational therapist. She received her bachelor's degree from Quinnipiac University. She has been working at OTA The Koomar Center since 2003. Prior to working at OTA, she worked in early intervention.
She is SIPT certified, having completed the Comprehensive Program in Sensory Integration in 2003. In addition to her training in sensory integration, she is also a certified provider for therapeutic listening, The Listening Program, and Integrated Listening Systems. Ms. Salort's other specialized trainings include: craniosacral, feeding, and oral motor therapies.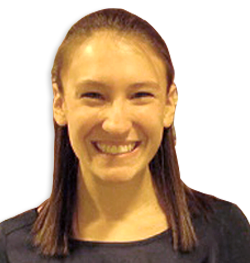 Jaymie Merry, MS, OTR/L
Jaymie earned her Master of Science degree in occupational therapy, graduating Summa Cum Laude and as Valedictorian of her class at the University at Buffalo in New York. During her time at UB, Jaymie served as President of the UB Student Occupational Therapy Association and member of Pi Theta Epsilon OT National Honor Society.
Jaymie received national recognition from the American Occupational Therapy Foundation as the 2013 recipient of the Mary Fiorentino Memorial Scholarship Award for excellence in qualifications and potential for future professional development. Jaymie currently serves on the Board of Directors as Secretary for Camp Avanti, an intensive occupational therapy program for children with sensory processing dysfunction and/or learning disabilities.
She has experience working with children in the home, school, and clinic setting, as well as running parent/child community-based sensory motor groups and summer camps. Jaymie is a certified provider of Therapeutic Listening and has training in DIR/Floortime.
Our Founder
Jane A. Koomar, PhD, OTR/L, FAOTA was the owner and co-founder of OTA-Watertown and the President of the Board of the Spiral Foundation. She completed her doctoral studies in developmental psychology at Boston University where she was formerly an assistant professor in occupational therapy. She taught at Tufts University, Boston School of Occupational Therapy in a one year Professor of Practice position. In 1984, she studied with Dr. Jean Ayres, who developed the theory of sensory integration.
Dr. Koomar served as the chairperson of the Sensory Integration Special Interest Section and was a member of the Mental Health Special Interest Section, both part of the American Occupational Therapy Association.
Jane seemed to get along with everyone, often navigating the many politics involved in sensory integration within and without OT with ease, a true feat among  high-powered and opinionated professionals.  Jane's passion for her work was genuine filled with deep emotion.  Her interests were often in those that were underserved and misunderstood by the world at large. She cared deeply about her family, her friends, her community, her profession, and the well-being of children and families. She made time to listen and to be present for them.
Jane passed away from breast cancer on February 23, 2013 at the age of 59. 
Read 'A Journey with Jane Koomar' by Teresa May-Benson to learn more about our founder.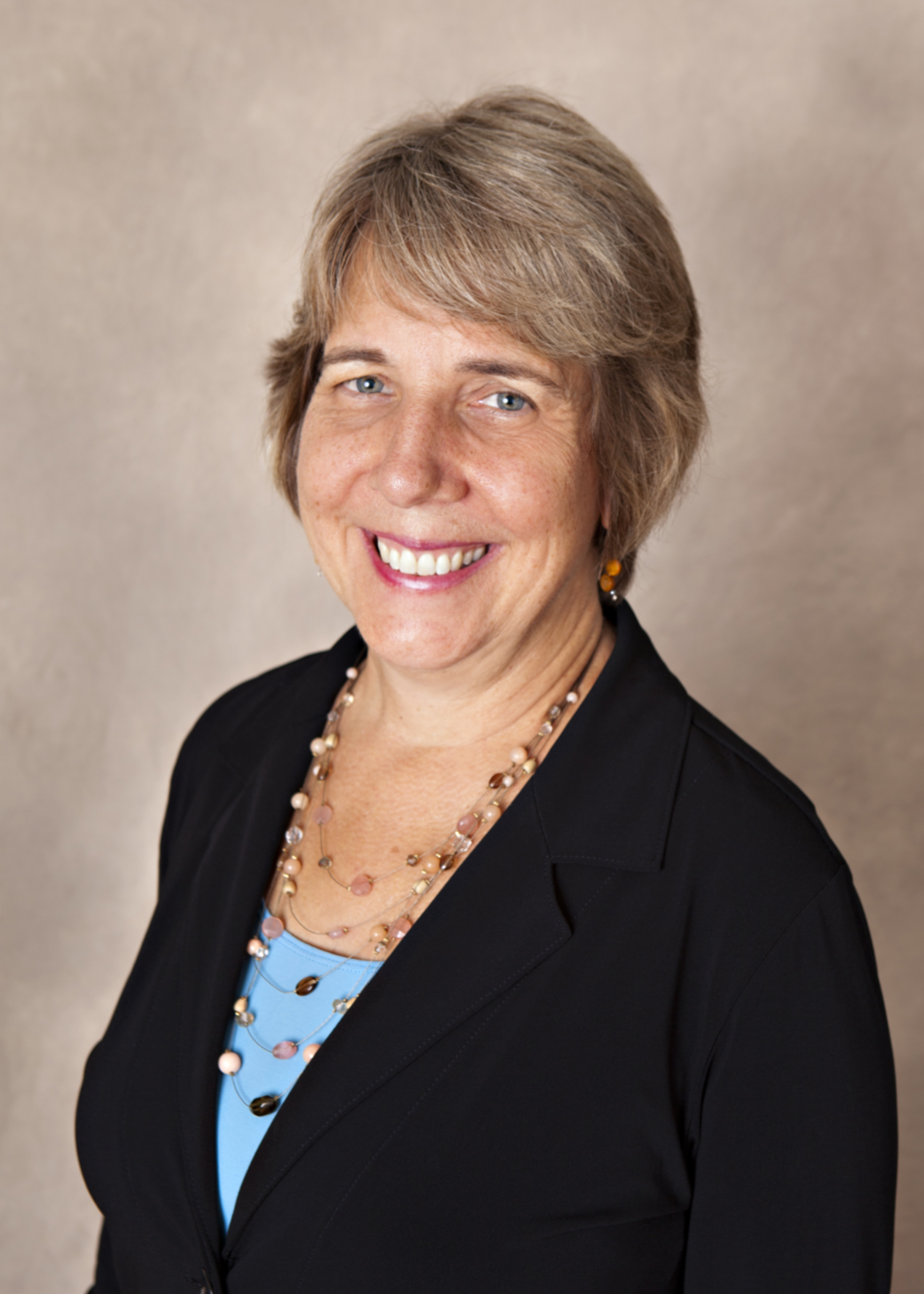 There is nothing you can nor have a right to do. For those who are unwilling to explore, you cannot coerce, you cannot nudge forward, you cannot threaten, you can only offer.
And if someone says a tentative yes, then move gently and sweetly towards them.  Offer to abide with them on their journey.
Do whatever it is in the movement that you are requesting them to do and be ready to have them withdraw or fly forward at any given moment.